The Takflix streaming service has made the short film «Territory of Empty Windows» available for free. Laktionova participated with this film in the Young Ukrainian Artists competition in 2021
This is a documentary about people who, for various reasons, remain living in the gray zone and become invisible victims of war. They are not in the official statistics. They die quietly, not from shrapnel and shells, but from stress. Their story is told by the artist through an interview with their mother.
World War II and the factory cause Zoya's mother's family to move to Mariupol. The war with Russia and the environmental consequences of the factory play a key role in their future lives.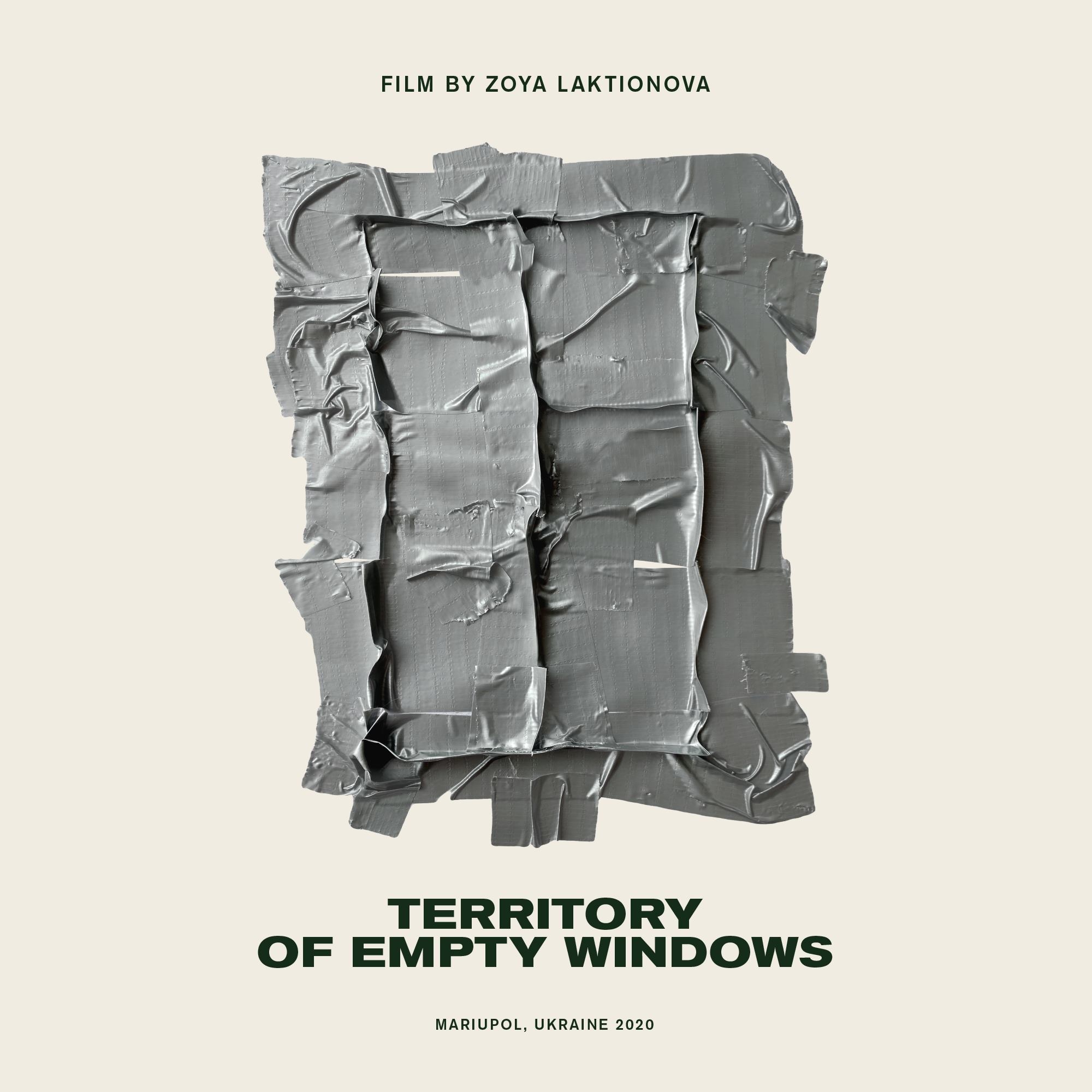 The blockade of half a million people in Mariupol has been going on since March 1. It is accompanied by constant rocket and air attacks on residential buildings, hospitals and infrastructure facilities. There is no communication, water, electricity, gas or heat in the city.
Russia has prevented the evacuation of civilians and the delivery of humanitarian aid to Mariupol for several days in a row.
According to city authorities, as of March 9, 1,170 civilians had died in the city during the two weeks of war. People are buried in «mass graves».
There are also virtually no lists of the dead. «And I will say a scary thing — we do not identify many people before they are buried», Mariupol Advisor to the Mayor Petro Andriushchenko says. He adds that it will be possible to identify the dead «only after the victory».
There are no areas left untouched by shelling in Mariupol.
The Mariupol City Council has opened accounts to collect donations for the urgent humanitarian needs of victims of Russian aggression. Any convenient contribution can be made using the details below.
UAH:
IBAN UA313348510000000026008174716
ЄДРПОУ 43304852
Recipient: INSTITUTION «MCCSDSME»
Purpose of payment: charitable assistance
USD:
Beneficiary
Name: INSTITUTION «MCCSDSME»
IBAN UA513348510000000026000103956
Currency USD
Beneficiary bank:
Bank name SWIFT BIC
FIRST UKRAINIAN INTERNATIONAL BANK
FUIBUA2X
Correspondent Banks:
Bank name SWIFT BIC
JPMorgan Chase Bank N.A CHASUS33
The Bank of New York Mellon IRVTUS3N
EUR:
Beneficiary
Name: INSTITUTION "MCCSDSME"
IBAN UA513348510000000026000103956
Currency EUR
Beneficiary bank
Bank name SWIFT BIC
FIRST UKRAINIAN INTERNATIONAL BANK FUIBUA2X
Correspondent Banks
Bank name SWIFT BIC
Commerzbank AG COBADEFF
ING BELGIUM SA/NV BRUSSELS BBRUBEB